Webrecorder.io is now Conifer.rhizome.org
Dear users of Webrecorder.io,
Rhizome is taking over permanent stewardship of Webrecorder.io with two main changes: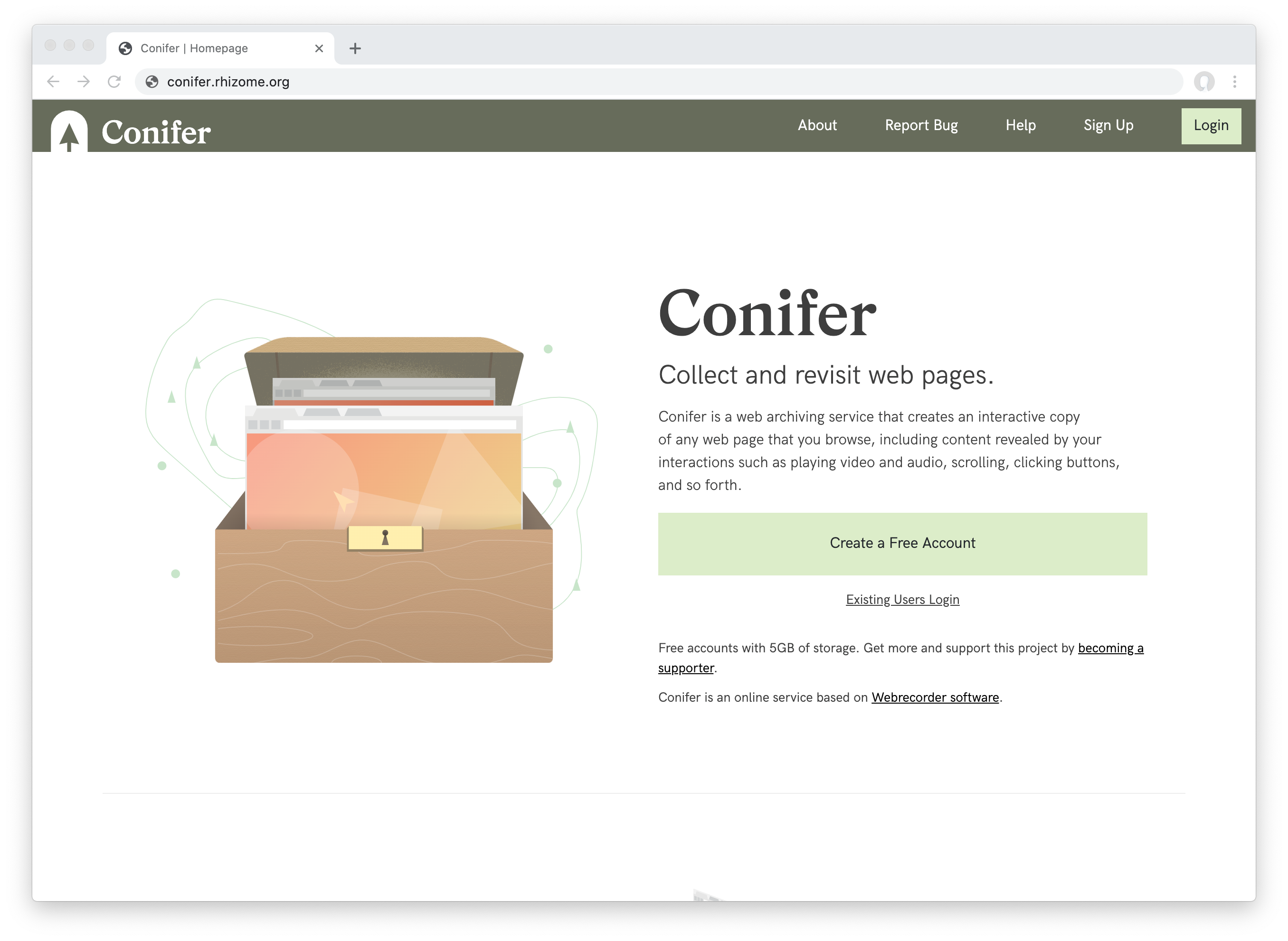 New Name, Same Service
All services offered, all existing collections, and all accounts will continue working exactly as they were. Any links pointing to webrecorder.io will be automatically redirected to their new addresses.
Why the Change?
Rhizome previously operated the Webrecorder.io service as a research and development project, which is now permanently integrated into the digital preservation program as Conifer. Rhizome is committed to maintaining and improving this service to serve the web archiving needs of our community, and that of the greater digital culture sector.
→ Full announcement on Rhizome's blog
Technical continuity

The Webrecorder project is now an independent entity. Led by Ilya Kreymer, the project will continue to research and develop web archiving tools. Rhizome remains a key partner in the Webrecorder project and is committed to integrating updates produced by the project into Conifer, maintaining and expanding interoperability with the landscape of web archiving tools, and further contributing to the open source web archiving space.
→ Full announcement on the Webrecorder project blog
More to come
We will have more updates coming to Conifer in the coming weeks, including the introduction of a new search feature. Please write to support@conifer.rhizome.org if you are interested in beta-testing.
In the meantime, please excuse our dust. While we're moving the service to the new name and design, you may find corners that don't look right just yet. The functionality will not be affected.
Keep collecting!
Dragan Espenschied
Preservation Director
Rhizome at the New Museum